Welcome to Wissota Sand & Gravel— a leading supplier of quality aggregates in metro Milwaukee, Wisconsin. Established in 1916, we are a successful third-generation, family-owned company that takes care of our customers, produces superior products, and delivers exceptional service.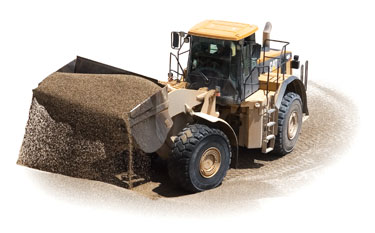 Aggregate Industry Leader
Wissota Sand & Gravel has been a leader in the aggregate industry for more than 95 years because we offer only the best value products and services to our customers. We truly believe the customer is always right, and our team of 12 employees makes customer service and satisfaction a number one priority.
Our metro Milwaukee location serves surrounding Wisconsin cities including Germantown, Menomonie Falls, Sussex, Hartford, Slinger, Richfield, Westbend, Jackson, Mequon, Port Washington, Grafton, and Brown Deer. We cater to home builders, road builders, landscapers, developers, individuals, and anyone else who needs sand and gravel. Wissota Sand & Gravel is your first choice and first stop for quality products and services.
In addition to our metro Milwaukee location, we have an administrative office in Eau Claire, Wisconsin. The contact information for each of our locations is listed below.
Milwaukee, Wisconsin
2800 Scenic Road
Richfield, WI 53076

Contact
Daryl Schmidt
President

Devin Geshcke
Plant Supervisor, Production

Pam Lackas
Pit Office Manager

(262) 644-5112 Local
(414) 531-5806 Cell
(262) 644-9230 Fax

Winter Hours
Monday thru Friday
7:00 a.m. to 3:30 p.m.

Summer Hours
(Memorial Day - Labor Day)
Monday thru Friday
6:00 a.m. to 4:00 p.m.
Saturday (on-call)

Eau Claire, Wisconsin
Administrative Office
Mailing Address
PO Box 1228
Eau Claire, WI 54702-1228

Contact
Angela Walter
Corporate Office Manager

(715) 495-0910
Normal Business Hours
Monday thru Friday
8:00 a.m. to 5:00 p.m.

Copyright © Wissota Sand and Gravel
Website design and hosting by First Net Impressions